Learn to Dance
Passion, creativity, integrity, respect, discipline, talent, dedication and tenacity all put together makes a performer. Shailee boasts to have professional choreographer Bhaskar, from Tollywood industry, and his team, who strive at providing quality dance education to turn dancers who are beginners, advanced or fall somewhere in between, into the dancer of their dreams. Whether students are considering a career in dance, seeking personal fulfilment or are dancing for pleasure, they are encouraged to cultivate self-confidence, establish an appreciation for the Arts and develop long lasting friendships. The expertise and dedication with which training is imparted at SHAILEE in various dance forms ranging from Indian classical (Bharatnatyam, Kathak) to Western (Jazz, Salsa, Hip-Hop), is what makes Shailee stand out in the crowd..
---
Learn from the Best
Dance is a unique art form which connects the body with soul by blending coordinated body movements with music, beats and rhythm. One's memory centre needs to work hard to put the series of movements in order. This when topped up with purity that comes from within, spiced with grace & expression and presented in the right situation and ambience makes "a perfect dance act". You will get to learn all these things from the best teachers once you are at SHAILEE.
Set in a modern yet homely ambience, each student is none less than a family member. Our endeavour remains to bring out the best in them by giving equal care to each individual. We give equal opportunity to students to showcase their talents through various events that we organize throughout the year. These events serve as learning lessons for the students. They learn to share, care and cooperate with their fellow dancers. They gain confidence, learn from their mistakes and evolve as more mature human beings.
To make them look good on stage we work on minor to minor details about their costumes, accessories and makeup. Not only during stage performance we look into their all round personality development throughout their stay with us and arrange grooming by experts from time to time. We provide opportunities for our students to work with celebrities in movies and TV programs. Their contentment on their talents being recognised and appreciated is our reward. All these and much more at SHAILEE… Just step in to feel the experience of a lifetime.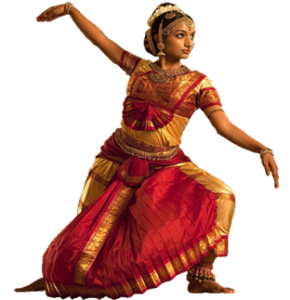 Introducing Bhaskar our Dance GURU
We are lucky to have Bhaskar and his team with us. Dance freaks must be knowing him as he is famous as the most versatile choreographer in the industry. So our students gets the opportunity to learn wide range of dance forms like BHARATNATYAM, KATHAK, MANIPURI, FOLK, RABINDRANRITYA and similar eastern form to JAZZ, HIP-HOP, SALSA, BALLET, LATIN AMERICAN STYLE and similar Western form. To know more about Bhaskar you may go through his profile.
For more details of our faculties visit our Faculty Page
---
General Information
The styles that are presently being taught at SHALEE are as follows.
Bollywood, Hip-Hop, Salsa, Contemporary, Lyrical, B Boying, Urban, Locking, Popping, Bharatnatyam, Kathak, Bengali Folk, Bhangra, Manipuri, Bihu, Rabindra Nritya, Oddisi, Ballet, Belly Dance, Jazz etc.
Class Timings
We have classes mostly on all days of the week, but the timing for a particular student can be finalised judging his / her ability by taking audition through which the faculty will get to know which batch will be suitable for his / her. There is not much scope of adjustment but it can be tried after discussing personally.
According to age and ability of the students we run the following batches;
Toddler Group
3 – 5 years. In this group kids are taught to develop love for music and move their body in rhythm. They are prepared to enter the world of dance by learning the basics.
Kids Group
Once a student grasps the basics, he is put to a higher group according to their ability. There are several groups in this section ranging from lower difficulty level to higher. Once a student completes learning in a lower group he/she is shifted to the higher group after being assessed by the faculties.
Senior Group
Students in this group are well versed with variety of dance forms. Many experimental styles are tried with students of this group. They are ready to perform stage shows and if any one wishes can take up professionally.
Fresher's Group
Whenever a student join class of any age group join class a small audition is taken by the faculties and if they fill the students is not ready to join the ongoing class of his/her age group then they are put under this category for some time until they become ready to join the regular batches.
Ladies / Mom's Group
In this group married women / working women / professionals etc. gets a scope to nurture their childhood passion or follow an exercise regime in musical way or dance just for fun. Mainly light bollywood and folk styles of different states of India are taught in this group.
Zumba
Zumba is the most popular exercise program in the present day. It allows to shake your hips to your favourite songs and lose weight at the same time. And ladies here at SHAILEE are quite addicted to it.
Eastern classical and semi-classical
In this group we teach Bharatnatyam, Katha, Rabindra Nritya and all sorts of traditional folk forms like, Manipuri, Bihu, Jhumur etc. We conduct examination on these dance forms under Prachin Kala Kendra, Chandigarh board. We have different batches based on age and ability of the students.
Odissi
This is a traditional form and students of all age group are welcome to take up this graceful dance style.
Bboying
This is a unique form of street dance which includes acrobatics and promotes flexibility and body strength. Students of any age group can start learning this dance form, but its better to start at an early age as it improves flexibility more effectively.
Gurudakshina
Registration Fee: Rs.1200/-
Monthly Rs.700 ( 5 classes in a month. 4 – learning Classes and 1 Practice Class)
Caution Deposit: Rs.600/-