Learn to Dance
Passion, creativity, integrity, respect, discipline, talent, dedication and tenacity all put together makes a performer. Shailee boasts to have professional choreographer Bhaskar, from Tollywood industry, and his team, who strive at providing quality dance education to turn dancers who are beginners, advanced or fall somewhere in between, into the dancer of their dreams. Whether students are considering a career in dance, seeking personal fulfilment or are dancing for pleasure, they are encouraged to cultivate self-confidence, form lasting friendships and develop an appreciation for the Arts. Shailee's expertise and perseverance with which training is imparted in various dance forms ranging from Indian classical (Bharatnatyam, Kathak) to Western(Jazz, Salsa, Hip-Hop), is what makes Shailee stand out in a city like Durgapur.
---
Learn from the Best
Dance is a unique art form which connects the body with soul by blending co-ordinated body movements with music, beats and rhythm. One's memory centre needs to work hard to put the series of movements in order and topped up with purity that comes from within and spiced up with grace & expression all mixed in right proportion and presented in the right situation ambience makes "a perfect dance act".You will get to learn all these things from the best teachers once you are at SHAILEE.
Set in a modern yet homely ambience, each student is none less than a family member. We work to bring out the best in them by giving equal care to each individual. We give equal opportunity to students to showcase their talents through various events that we organised throughout the year. These events serve as learning lessons for the students. They learn to share, care and cooperate with their fellow dancers. They gain confidence, learn from their mistakes and evolve as more mature human being.
To make them look good on stage we work on minor to minor details about their costumes, accessories and makeup. Not only during dance or performance we look into their all round personality development through grooming by experts. We provide opportunity to our students to work with celebrities in movies and TV programs. Their contentment on their talents being recognised and appreciated is our reward.All these and much more… Just step in to feel the difference.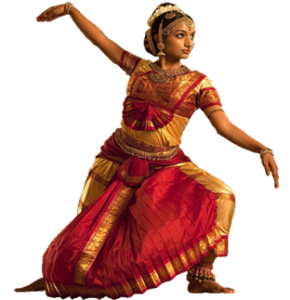 Introducing Bhaskar our Dance GURU
We are lucky to have Bhaskar and his team with us. Dance freaks must be knowing him as he is famous as the most versatile choreographer in the industry. So our students gets the opportunity to learn wide range of dance forms like BHARATNATYAM, KATHAK, MANIPURI, FOLK, RABINDRANRITYA and similar eastern form to JAZZ, HIP-HOP, SALSA, BALLET, LATIN AMERICAN STYLE and similar Western form. To know more about Bhaskar you may go through his profile.
Class Schedule
We conduct Dance classes on every Friday, Saturday & Sunday
---
Gurudakshina
Registration Fee: Rs.1200/-
Monthly Fee: Rs.600/- (to be paid as advance within the 10th of every month.)
Caution Deposit: Rs.600/-